You must have longed to hold a magic wand in your hand, to flick it, and to experience a miracle in an instant. And if not a real, big miracle, then at least a small miracle. For example, you notice beautifully sculpted muscles in the mirror. Or suddenly having a wonderful endless feeling of inner peace and a head drowned in amazing experiences. Well then, there you go, we offer you all this, and much more. Take that wand in your hand – actually, that wand isn't even a wand, but rather a stick. Like the one used for the increasingly popular Nordic walking. Did you know that with this type of active relaxation, your heart rate is kept at a level where you still feel relaxed and great, and yet when you move your legs and arms with your sticks at the same time, your energy consumption is 40 per cent higher than when you walk normally? Miracle, huh?! And do you want another miracle? Imagine that 90 per cent of your muscles are engaged in this relaxing activity in a beautiful environment!
And if this challenge doesn't appeal to you, take it easy, nothing happens! Even undemanding tourism in the breath-taking nature of the Slovak East will provide your body, mind and soul with similar states of satisfaction as Nordic walking.
1. Taking your wands out in the Paradise
Palcmanská Maša
Where else but in Paradise (SlovenskýRaj) can you expect bliss and intoxicating pleasure?! You have everything you need: pleasant winter sunshine – neither hot nor jagged, therapeutically fresh air with the aroma of pines, beech and firs, a gentle breeze in the hair, a calm hibernating ripple of the Palcmanská Maša waves or – in severe frosts – a mirror a reflection of the azure sky and the celestial "snow candy" on the ice shell of the surface. The largest water reservoir in the Slovak Paradise (Slovenský Raj) and at the same time the coldest water reservoir in Slovakia is located near the village of Dedinky in the idyllic Hnilec Valley. It is bordered by the fairy-tale steep limestone slopes of Geravy. Can you imagine a more picturesque place to test and taking out your Nordic walking sticks? Regardless of your age, fitness and sports experience, Nordic walking is an ideal activity for you! You can adjust the sports level to your own abilities and regulate it according to your own needs. The classic easy walking thus becomes an effective training of the whole body without extraordinary additional effort, just by using special sticks. Not to mention the head! All the toxic "rubbish", stress and worries are suddenly gone and replaced by positive thoughts, inspiration and new energy! And if you are already fed up with walking, with or without sticks, and you want to give your feet a well-deserved relaxation, just get on the train on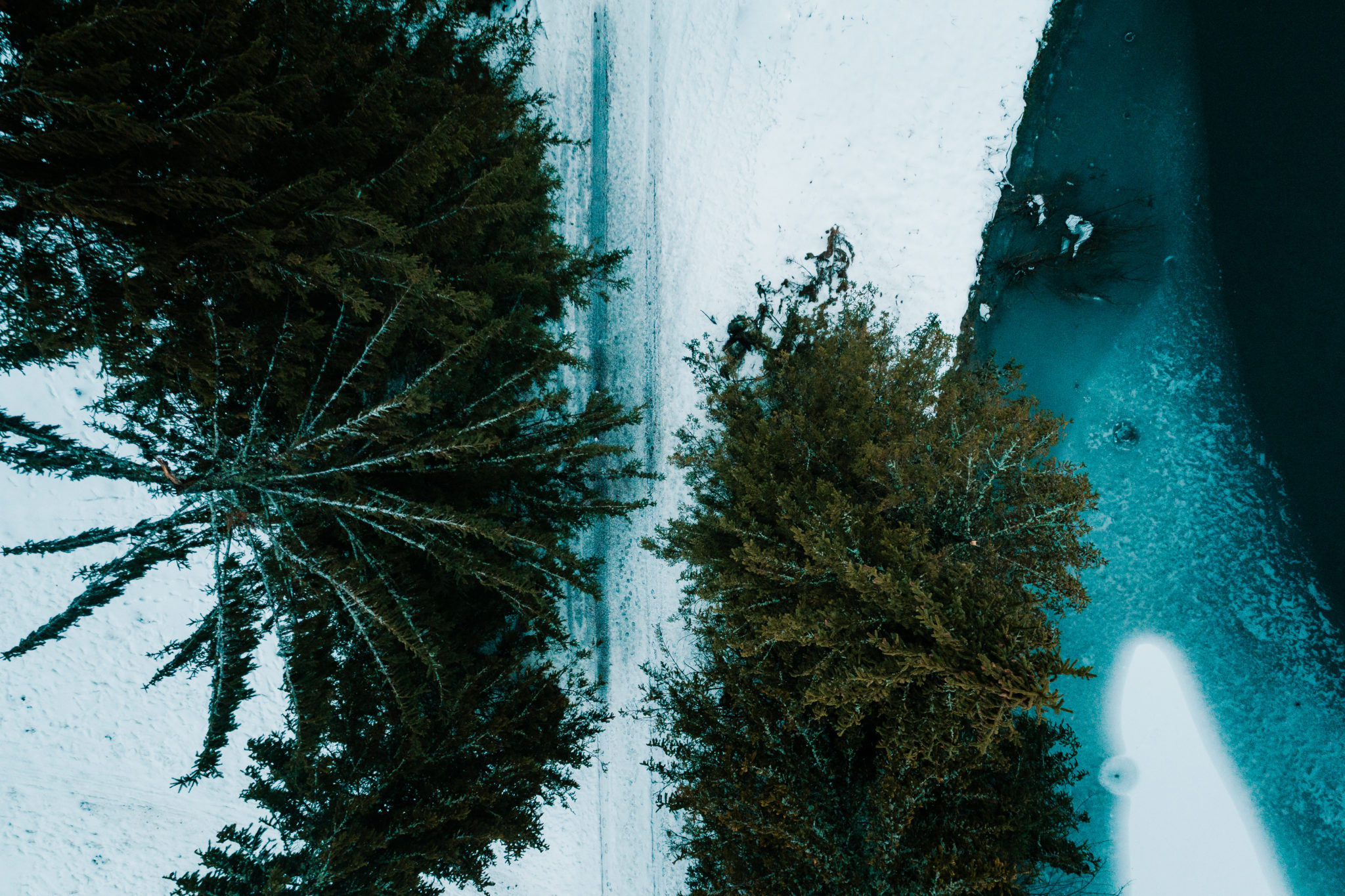 2. Walking on four legs
Nordic walking in the Paradise (Raj) (Malé and  Veľké Zajfy, Dedinky, Geravy) 
It is true that a horse has four legs and still may stumble, but it cannot happen to you! Firstly, you are not a horse and secondly, your own legs have stability and support in special Nordic walking sticks, which you may rely on even in a difficult terrain. Plus, if you have 90 per cent of your muscles involved in active Nordic walking – and be sure you have! – you have everything under your control! So where do we go? We suggest to visit Malé and Veľké Zajfy, Dedinky and Geravy in Slovenský Raj (Slovak Paradise). Unlike other reserves in the Slovak Paradise, the Malé Zajfy reserve is characterised by a relief of a non-karst nature and a magical valley floodplain, which is drained by a thin stream. In winter, the floodplain and the stream are sprinkled – sometimes even properly covered – the fairy-tale-like Perinababka with snow and in the sun's rays there is no more ideal place for magical moments and selfies than this fairy-tale-like valley. Or …? Well, set off to Paradise and decide for yourself which paradise corner can captivate the tourist's senses the most. Zajfy? Villages? Geravy? You will find the village of Dedinky on the shores of Palcmanská Maša – the coldest water reservoir in Slovakia with admirably clear water. The villages were established in 1933 by merging the villages of Imrichovce and Štefánovce. Well, hence the prosaic name of Dedinky. Do you feel like climbing a bit higher? Sticks to work! Geravy rises above Dedinky – a limestone plateau with a number of karst formations. It consists of mountain meadows and neat woods. The northern slopes of the Geravy with its dense forests gradually descend into the valleys, while in the south, steep cliffs fall into the valley of the Hnilec River, which feeds the Palcmanská Maša with water from under Kráľova Hoľa. So which place finally won the finals? Zajfy? Villages? Geravy? 
3. Walking around the eye
Morské Oko pod Vihorlatom  
Let's now tune the "purely sports channel" to a combination of sport, relaxation, and romance. The Sea Eye (Morské Oko), also known as the Large Vihorlat Lake, is in fact a jewel of the Vihorlat Mountains and its untouchability is not merely symbolic but also literal. The largest dammed volcanic lake in Slovakia and the surrounding beech forests with more than 240-year-old specimens are declared a national nature preserve and belong in the UNESCO World Natural Heritage. The highest level of protection applies here, according to which all water activities, both summer and winter, are strictly forbidden. And that's great news for you! The 14-hectare Morské Oko (Sea Eye) with a depth of up to 25 metres is therefore an ideal place for romantic walks, peaceful hikes, and even for an undisturbed Nordic walking full perimeter around! The crystal-clear water, lined on the west and north by a sandy "beach" with a slight slope, on the east by a steep and rocks, turns into a beautiful ice plain silvered with snow in winter. One of the dominants of the Vihorlat Mountains – Sninský Kameň, known for its impressive views of the surrounding hills and valleys, rises above the frozen surface of the third largest natural lake in Slovakia – after Štrbské Pleso and Veľké Hincovo Pleso mountain lakes. You will be looking around astonished at a 360-degree angle and you will not be able to jabe enough of those views, we guarantee this! And finally, the pearl: Only lakes of glacial origin are called sea eye in professional circles. However, the Vihorlat Sea Eye is not like that! On the contrary, hellish elements from the bowels of the Earth contributed to its creation. Well, tell me, isn't it worth revealing this mystification with your own eyes and crossing it on your own two feet?
4. From a bird's eye view even in the freezing cold
Views of Folkmárska Skala and Lajoška
Volovské Vrchy mountains, which is the largest mountain range in the Slovak Ore Mountains, hide unsuspected surprises. One of them is the Folkmarská Skala rock. If you want to experience the majesty of the surrounding nature and realise the insignificance of your own worries, prepare reliable hiking boots, Nordic walking sticks and walk up the rock! The massive limestone massif of Folkmarská Skala rises on one of the side ridges of the Volovské Vrchy mountains, above the village of Kojšov in the district of Gelnica. Fight your way through the dense mixed forest with mountain meadows and enjoy the indescribable views! You may not even have an idea that you have a mysterious world of gnomes under your feet, who have been chasing each other in the twelve tunnels directly under the Folkmarská Skala rock since the Middle Ages, when copper, iron, and antimony began to be mined in the Slovak Ore Mountains.
In the eastern part of the Volovské Vrchy mountains, you will then discover a second surprise – the pearl of the Ore Mountains cottages, an oasis of silence near the bustle of Košice – Lajoška Cottage (also Chata Predná Holica cottage). If you embark on the well-known long-distance tourist route Cesta Hrdinov SNP between Devín and Dukla, or you decide for a shorter, "only" 25-kilometre ridge from Kojšovská Hoľa to Košice, or even if only a limited section, you will definitely not miss Lajoška. In winter you can get here not just on foot, with or without sticks, but also on skis along the cross-country ski trail called the Old Jewish Road, which begins in the Jahodná recreation centre. And where is the folk name of the cottage Lajoška from? You're guessing right – from Lajos (Ľudovít) in Hungary. The chairman of the local branch of the Carpathian Association, priest Ľudovít Konrády, who was called Lájoš-báči, had the credit for the restoration, which was comfortably built in 1914. The cottage is named after him.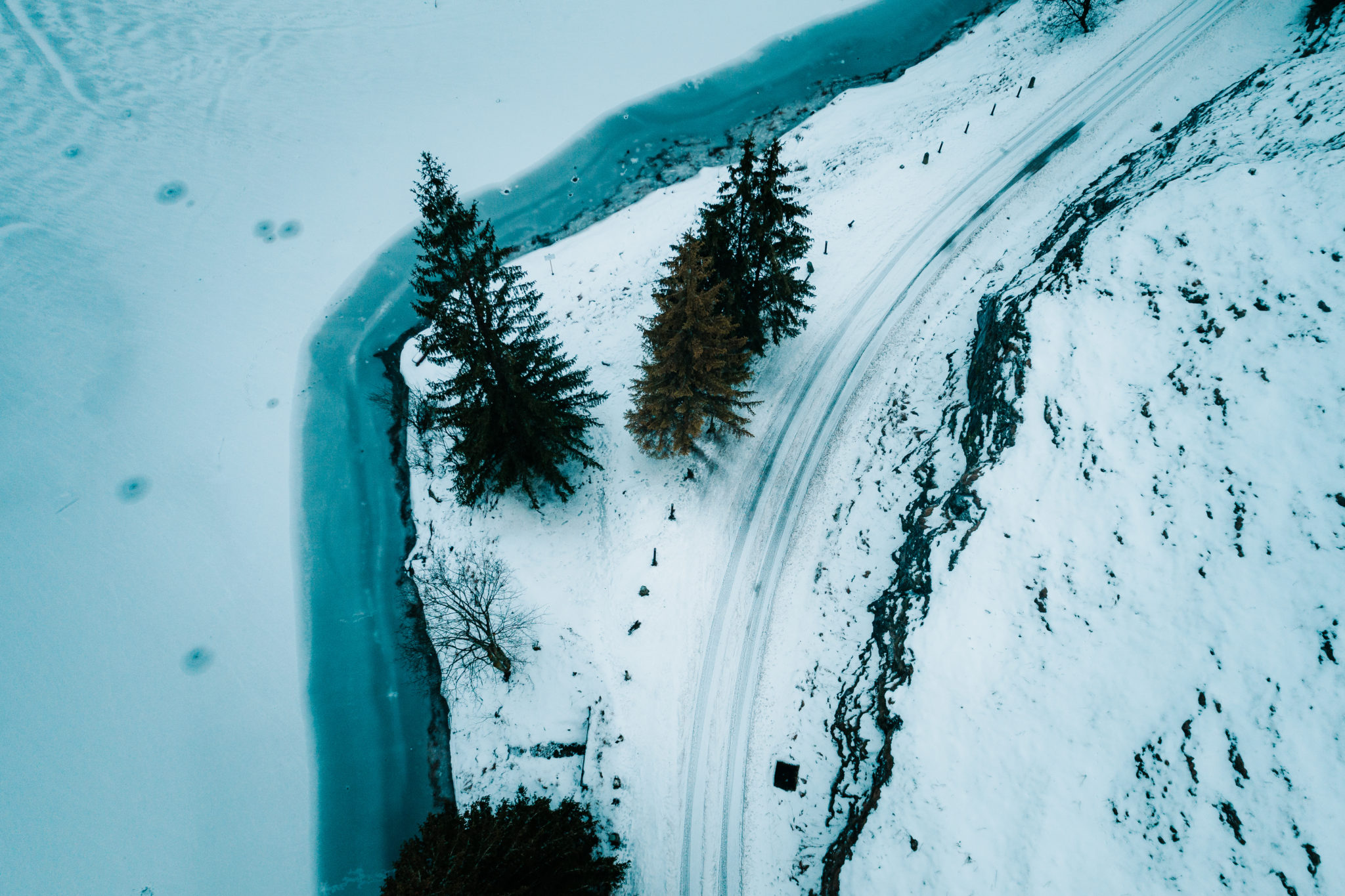 5. Freezing to the bone hurts 
Kojšovská Hoľa
Did you turn on the radio and it just reported the weather conditions directly from "Kojšovka" in Volovské Vrchy mountains? This is because the meteorological and radar station of the Slovak Hydrometeorological Institute is located on Kojšovská Hoľa, the highest point of the Košice – Precincts. That they report sunny, but also severe frosts and mild winds? Naturally, it's a stick – a place above the forest zone from where you can touch the sky! And not just that! With good visibility, you have a view like Perinababa (Lady Winter) "from up there" – across the whole of eastern Slovakia, you can see not just the High Tatras, but also Ukraine, and even Hungary. And it's still worth those freezing temperatures, brittle fingers, and tousled hair! When you are at the top of the hill, do not miss the symbolic Christian cross and 49 peace pillars on the south side. The pillars symbolise Slovakia's position on the 49th parallel and express the idea of ​​the need to maintain peace in Europe. And the next time you decide to change, put off your Nordic walking sticks and put on your skis, you'll also make a great decision. Kojšovská Hoľa is an excellent ski terrain, especially on the southern slopes, where the extensive Ski Park Erika with a chairlift and a ski lift stretches.